Fall is in the air and there is nothing better than coming home to a warm fire place and a fresh cracked brew- who's with us? If you're a London local you may already know what we're about to disclose and if you're from out of town, you're about to be filled in on some of #LdnOnt's best kept secrets! For all the beer enthusiast whose sole passion is to find the brew of your dreams then you've come to the right city.
As all beer fanatics know, not only do you need to know what proper glassware to use and temperature to serve them at but most importantly, you need to know where to get your fresh autumn brews. In London, we are extremely privileged to have a wide variety of breweries that provide craft and macro beers. So let's get right to the point. Here are a few fan favourites that we have prepared for you.

Forked River Brewing Company
Address: 45 Pacific Ct #4, London, ON
Contact: (519) 913-2337
Website: www.forkedriverbrewing.com
Two biologist and an engineer walk into a bar… and the rest is history. We're not kidding.
The overall goal for Dave Reed P.Eng., Andrew Peters M.Sc., and Steve Nazarian Ph.D. was to create their own opportunities and keep their skills and families here in the city that they call home, #LdnOnt. Each founder had discovered their love for craft beer independently but eventually found their way into each other's breweries/lives.
We don't mean to brag but… London is made of some pretty talented people. One thing that you can depend on Forked River for is all natural, quality ingredients. Don't believe us? Just request to attend a brewery tour taking place every Saturday at 1PM, 3PM and 5PM.

Autumn in Vienna 5.2%
Inspired by one of their favourite bands, the Tragically Hip's 1996's Trouble at the Henhouse track played an influence in the naming of this Vienna lager. Using locally-grown hops by VHQ farms, this lager embodies a crisp taste with a light residual sweetness and medium body. Available now at the retail store in cans, growlers and by the glass.
Forked River Brewing Company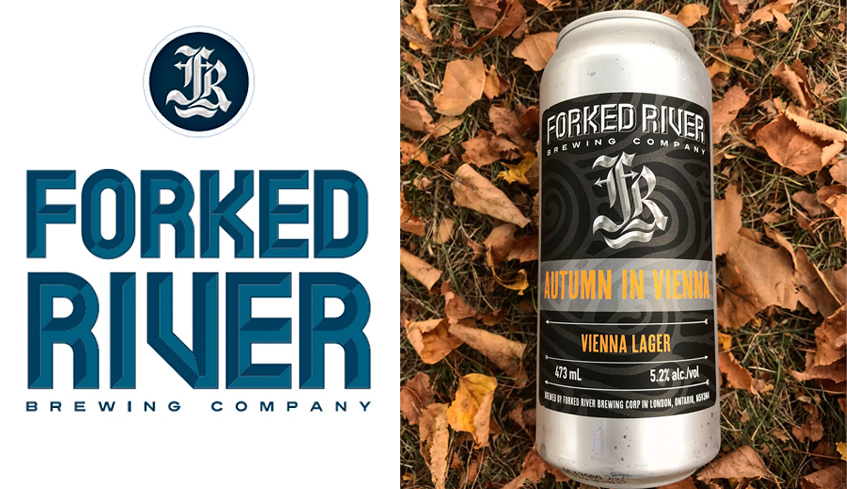 Queen's Ranger 9.1%
Sparked by the 1777 Lord John Graves Simcoe command, the Queen's Rangers still exist today as the Queen's York Rangers, an armoured reconnaissance regiment of the Canadian Forces reserves. This is the beer for you if you're opting for something a little stronger. This double IPA with over 100 IBU and as many late/dry hops that can be packed in will be released late autumn on November 6th.
Forked River Brewing Company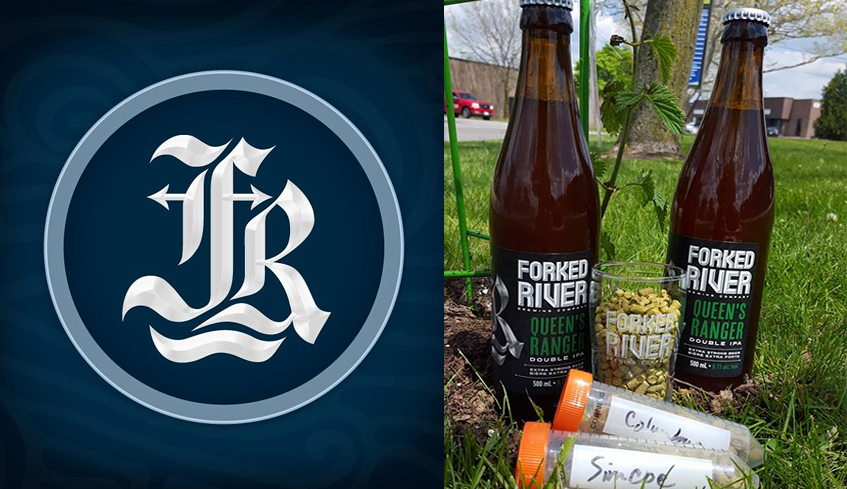 Toboggan Brewing Company
Address: 585 Richmond St, London, ON
Contact: (519) 433-2337
Website: www.tobogganbrewing.com
Located in the heart of downtown London, Ontario Toboggan is one of London's newer craft brewery locations. Uniquely, not only is Toboggan a brewery but they have a larger than life 519Kitchen tasting room! You will not regret paring your fall brews with their to-die-for 'za! Founder Mike Smith, opted to name his new brewery after the fun-loving spirit that typified our city's early toboggan clubs. They strive to offer an always-changing roster of one-offs that might never be seen again. So make your way down before it's too late.

Autumn Mosaic 5.8%
Back by popular demand, this light brown 35 IBU ale with a malty citrus aroma has a caramel and malt start to the drink that finishes with a crisp taste and caramel finish. Toboggan knows that fall can get a bit chilly so this wholehearted beer will warm your soul in the tasting room and at home.
Toboggan Brewing Company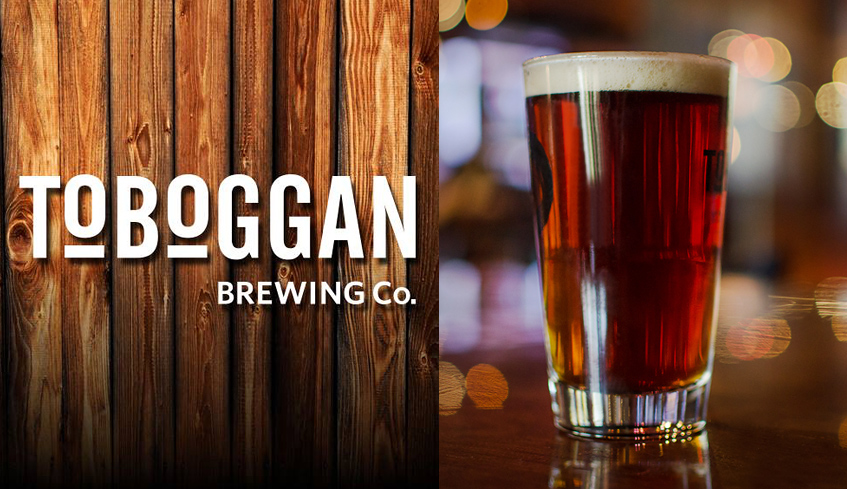 Oktoberfest Kellerlager 5.5%
It can't be fall without Oktoberfest. This proper German style Lager with a sweet malt nose and Gives way to Hallertau hop finish that's clean and crisp. Pair it with any item from the 519kitchen and you're guaranteed to have a night to remember.
*Update: Oktoberfest was so popular that Toboggan has sold out for the year!
Toboggan Brewing Company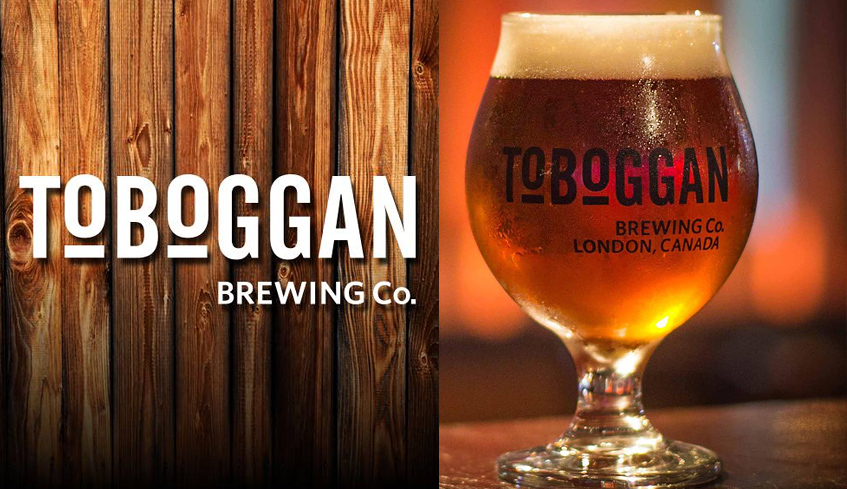 Anderson Craft Ales
Address: 1030 Elias St, London, ON
Contact: (548) 888-ALES (2537)
Website: www.andersoncraftales.ca
What started as a Christmas gift to 19 year old Gavin Anderson was soon to become an ever growing dream. This family owned brewery wants to invite your family (and beyond) to experience top quality craft beer without compromise.
While striving for quality, Anderson Craft Ales also works to protect our environment through their use of cans and illustrate that they are "more fun to crush on your head" (at your own risk). Doesn't this just make you want to be a part of the Anderson family?

Pumpkin Ale 5%
This Pumpkin Ale is brewed with real pumpkin and what would fall be without pumpkin flavoured, well… everything!
The orange consistency provides a subtle aroma of warm autumn spices, light biscuit and honey notes. There is no better brew to drink than the Pumpkin ale when the leaves start to turn. Considering the weather we've had lately, we can enjoy this Ale for an extended period of time.
Anderson Craft Ales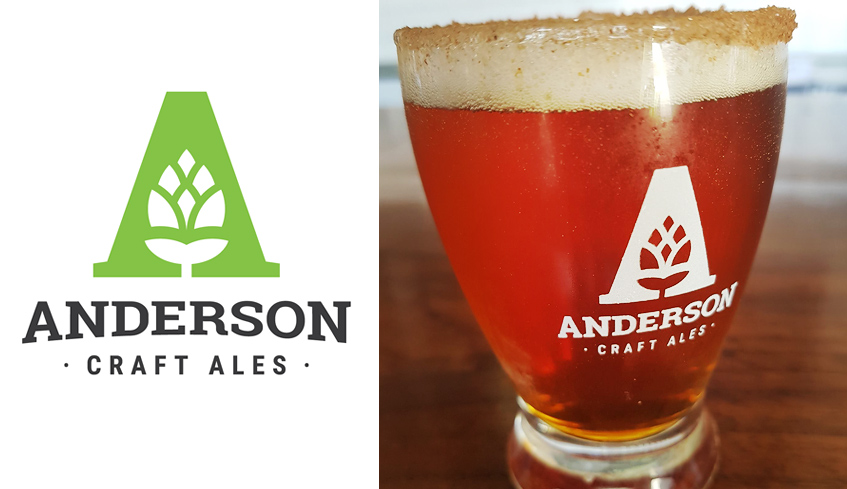 Autumn Ale 5.5%
This German Oktoberfest style beer is copper in colour and has an extremely smooth maltiness. The German noble hops and crisp finish provides for a clean, justifiable drink. Justifiable why you ask? Because when isn't an Autumn Ale? We would suggest you pick one of these brews up as soon as you can before its season is over at the end of November.
Anderson Craft Ales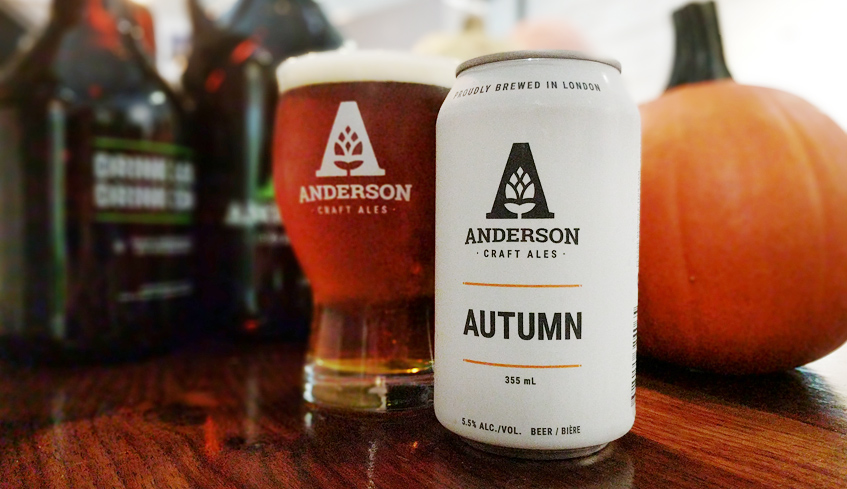 Brewhaven Beer & Wine
Address: 820 Wharncliffe Rd S #24, London, ON
Contact: (519) 680-0164
Website: www.brewhaven.on.ca
Brewhaven brings a special twist to the brewery scene in London. Not only have they been active and brewing since 1993, but they are a professional ferment-on-premises service. This means that you can DIY your own brews! This is no joke folks, Diana and the staff will help you each step of the way in creating your ultimate dream brew. Customers can even bring in their own ingredients and recipes to build.
We understand that this is a beer blog but, for friends or family members who just don't quite have the same (advance) pallet as you, Brewhaven also offers wine, ciders and coolers. Here are a couple Autumn brews you can DIY this year at Brewhaven.

Iron Copper Ale 5%
This copper hued Amber ale is rich and full-bodied with aromas of light toasted malt and toffee. You will enjoy flavours of sweet toffee, biscuit, and a balanced light spice. Perfect for a casual night in, after the kids are asleep- fireside marshmallows and roasted nuts.
Brewhaven Beer & Wine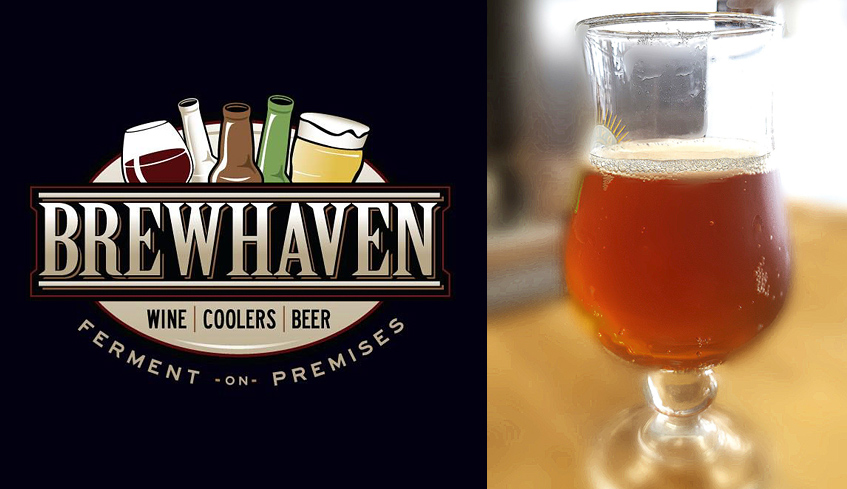 French Vanilla Milk Porter 8.7%
Not your average French Vanilla. The French Vanilla Milk Porter is a rich deep brown colour; aromas of vanilla bean, mocha, and chocolate. On the palate it is full bodied, creamy and mildly carbonated; flavours of coffee, vanilla, and mild earthy bitterness linger on the finish. Do you grow/have your own fresh ingredients you'd like to use? Bring them in, Brewhaven can make each beer unique to you. Take advantage of this seasonal brew during a DIY date night and pair it with your own homemade fondue.
Brewhaven Beer & Wine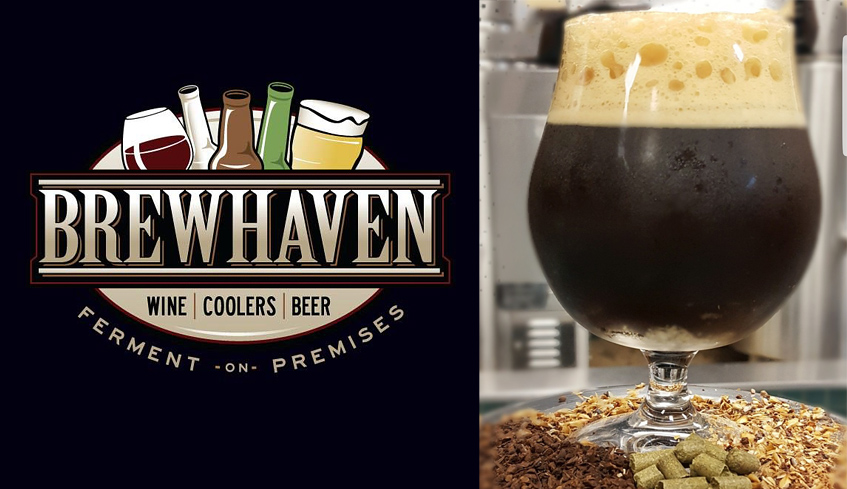 London Brewing Coop
Address: 521 Burbrook Pl, London, ON
Contact: (226) 667-6363
Website: www.londonbrewing.ca
The London Brewing Co-operative (LBC) is a micro-brewery located in London's Old East Village. Not only do the owners manage an amazing brewery but the group are also owners of On the Move Organics and The Root Cellar Café (and if you didn't already know, they are a pretty big deal in #LdnOnt). LBC are currently in the works of creating a process in aiding the reduction of waste around brewing. They strive to identify as an environmentally conscious brewery. "Our brewery has been built with reclaimed materials and is minimalist in all areas when possible".

Bad Moon Ryezen 5.5%
This Dunkel Rye will provide you the warm and fuzzies this chilly autumn. The peppery spice of local rye and the fruity esters of a naturally hazy dark German wheat beer will be released in November, 2017. This brew features all organic malts and all local hops that is made for cooler nights in Canada. Are you ready to be amazed?
London Brewing Co-Op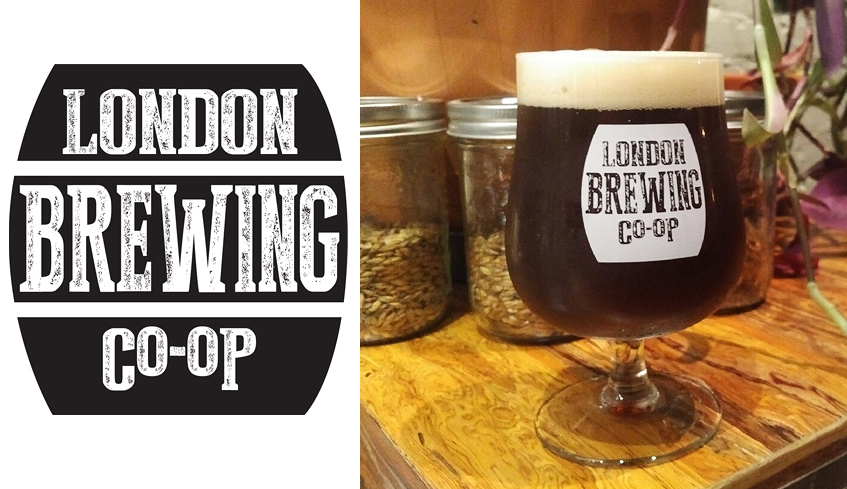 Downtown Coconut Brown 5%
Who's coo coo for coconut! 'Looking for something a little bit sweeter? Try this newly released British nut brown with toasted coconut brew from LBC. This tasty beer features toasted coconut added during fermentation. It adds a delicate touch to the caramels, chocolate, and biscuit flavours of the malts.
London Brewing Co-Op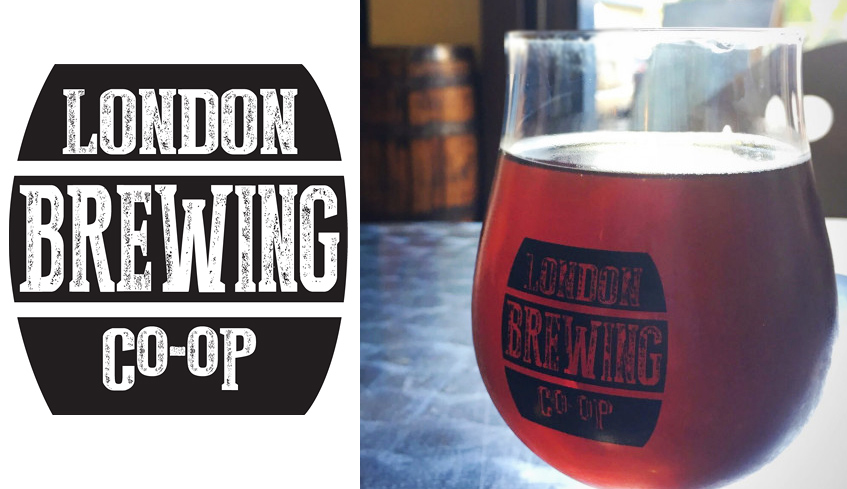 Labatt Brewing Company
Address: 150 Simcoe St, London, ON
Contact: (519) 850-8687
Website: www.labatt.com
In 1833 John Kinder Labatt, farmer, brewer, emigrated from Ireland to England and finally to Upper Canada with his wife. They settled on land in Westminster Township, Middlesex County where he invested as a partner in a small London brewery near the forks of the Thames River. In 1855 he became sole owner, and went on to build the business into a successful enterprise which has now turned into one of London's oldest and world renowned breweries. Labatt carries several big name brands that you may have heard of: Budweiser, Bud Light, Blue, Stella Artois, Alexander Keith's and Corona but wait till you hear about what they have in store for us this season.

Lowenbrau 5.2%
As one of the original six Oktoberfest breweries in Munich, Germany; Lowenbrau and its gentle bready flavour bridges with soft Bavarian pretzels and German sausages, and evokes the atmosphere of one of the season's most iconic traditions. Find it all year 'round.
Labatt Brewing Company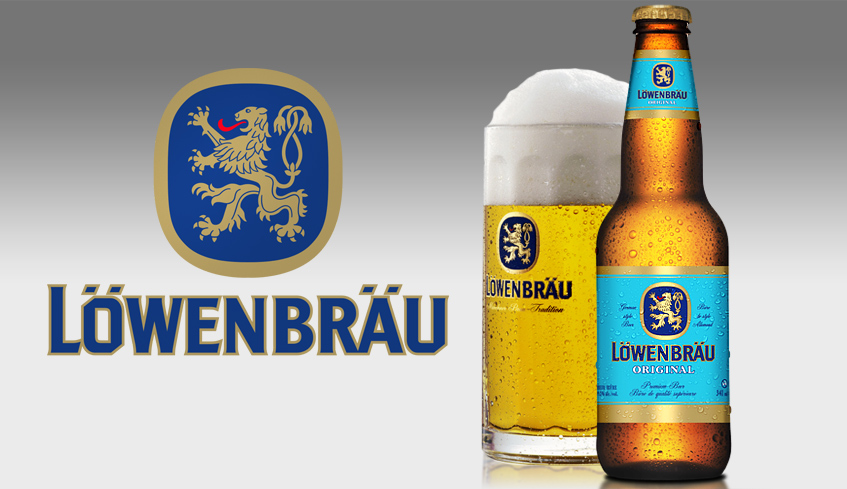 Goose Island Rambler IPA 6.7%
A Red IPA with a deep caramel and nutty sweetness, balanced by a pronounced bitterness from hops grown at Elk Mountain Hop Farm. Rambler IPA is a seasonal offering that keeps you warmer than your favourite fuzzy sweater.
Labatt Brewing Company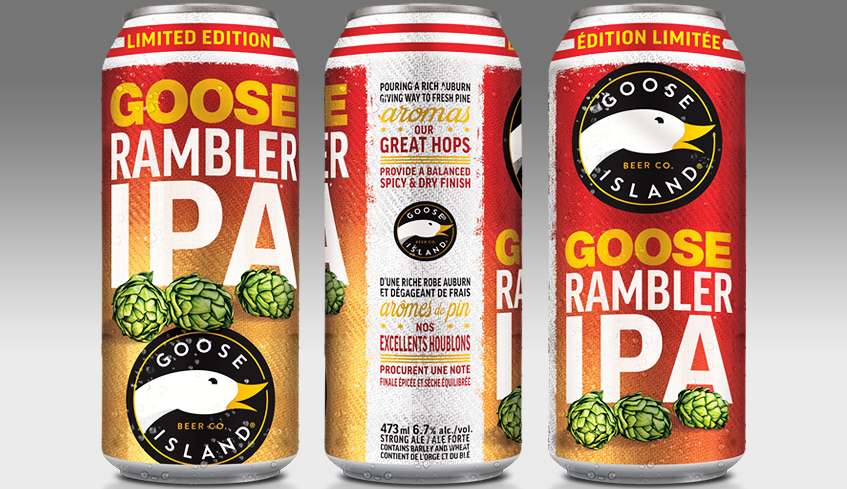 As you can see, each season has their own unique taste and each brewery offers their own spin on our favourite brews. Autumn typically focuses on pumpkin-flavored brews (obviously), dark ales and fresh hoppy brews. Get them while they last because they may not have an expiry date but autumn does.