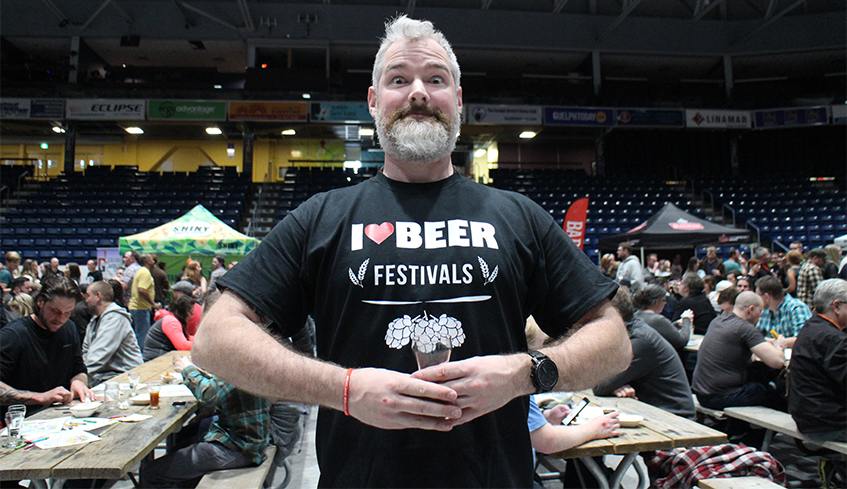 By Whitney South, Best of London. 03.08.18
Bacon, it seems, will never go out of style.
Turning up in everything from cupcakes to ice cream, lip gloss to toothpaste — it's a food trend that has showed no sign of slowing down.
That's exactly what organizers are counting on as the I Heart Beer & Bacon show takes over the London Convention Centre, Saturday, March 24.
While the organization has already enjoyed its fair share of success catering to craft beer lovers across southwestern Ontario, according to assistant coordinator Matthew Surina, it was time to change the game.
"Basically we're going from a craft beer festival to a food and drink festival, and we're adding the element of bacon to really accentuate the food items," he explained. "We found in the past that mixing food and drink a really good thing. Having bacon means people who might not be the biggest craft beer fans in the world are trying something new."
Local enthusiasts will no doubt remember the show's inaugural offering, the I Heart Beer Holiday Festival, that rolled into the Forest City last November. Foaming over with ugly Christmas sweaters and activities, not to mention a visit from the jolly old elf himself, the event was a resounding success.
"The last one was great . . . it really couldn't have gone better for us. Everyone was so welcoming, and we had a great time," Surina said with a laugh. "The expression on peoples' faces when they saw Santa walk in just made everything for me. It's a nostalgic factor and it brought you back to a simpler time."
Now, organizers are ready to take it up a notch, hitting London once again as the third stop on the current tour, after Kitchener and Hamilton.
And while beer pong, giant Jenga sets and foosball will be sure to make an appearance, once again it's all about promoting the local scene.
"Each time we do this we want to make sure we help the city shine a bit brighter," Surina explained, adding just like the suds, the food choices will all come from local caterers and restaurants, as well. "The idea is you can go visit these places whenever you want to — we're just helping spread the word and show people what their city has to offer."
Just some of those representing the area include Toboggan Brewing Co., the London Brewing Co-Operative, and Railway City Brewery, along with eats from Zoup!, Big Daddy Bacon, and Reaper Gourmet.
As for why organizers chose bacon as their ingredient of choice, Surina maintained it's all about comfort food, and innovation.
"For years bacon has just been that must-love item, whether it reminds people of their childhood, or having bacon and eggs," he said. "I'm one of those people who will just add it to anything, and I like the versatility. We're really excited to see what our vendors are going to come up with."
The I Heart Beer & Bacon Show takes over the London Convention Centre (300 York St.) Saturday, March 24.
For more information, visit www.iheartbeer.ca/london/.