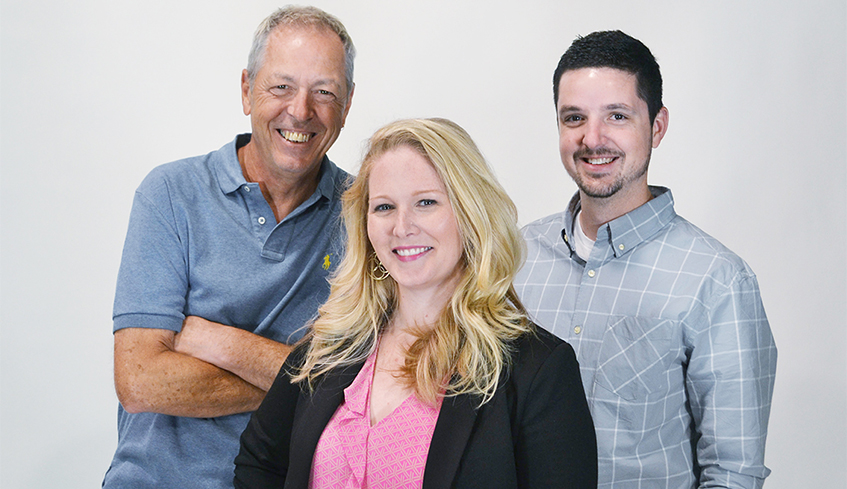 By Whitney South, Best of London. 05.15.18
With CMAOntario ready to take over London in just over two weeks, we sat down with BX93's Dave, Rachel and Forman to see who the morning crew thinks will win big on Sunday, June 3 at Centennial Hall.
Single of the Year
D: It's going to be Chills. My heart wants Genevieve (Fisher) to win, and Meghan Patrick is going to do really well, but Chills is the song.
R: I'm thinking it's going to be James Barker Band, Chills. Those guys have been everywhere this year.
F: Single of the Year should essentially be what was the most popular song, and that's Chills.
Album of the Year
D: I would just base it on popularity, and James Barker Band's Game On took home the JUNO, which really says something.
R: Again, I have to say James Barker Band. They've just been doing so well. There are no throwaways on that album.
F: The Road Hammers have a really good album, but James Barker Band is going to take it. It's a six-song EP, but there's so much variety there . . . every time they release a new song, it's so good.
Songwriter(s) of the Year
D: Somebody Else Will is a great song (written by Tebey), and when you get it recorded by an American, in this case by Justin Moore, it's a pretty big deal. I think that's the one that has a pretty good shot at winning. That said, the best song there is Chills.
R: I want Jessica Mitchell to win — I absolutely love her.
F: Somebody Else Will is clearly the biggest song commercially, but country awards really seem to favour awards that are really all about country music. It's a hard choice . . . there's really a justifiable reason why any of them would win.
Female Artist of the Year
D: It's going to be Meghan Patrick. She took home a lot of awards last year, and I think that might be a repeat this time around.
R: Meghan Patrick is going to take it. Again, I want Jessica or Genevieve to win
F: Genevieve had such a huge breakout year — it would be great if she won it.
Male Artist of the Year
D: Tim Hicks.
R: I'm going to have to go with Tim Hicks.
F: Andrew Hyatt, like Genevieve Fisher, had a big year and is very deserving as well, but you have Tim Hicks. There's really nothing more to say about that.
Group or Duo of the Year
D: This is a lot like the last category, a clear frontrunner, James Barker Band.
R: Yes, I have to agree, James Barker Band.
F: Clearly, James Barker Band.
Roots Artist of the Year
D: I'm picking Jessica Mitchell. We were at the CCMA luncheon a couple years ago and she performed, just her and her guitar. It was a moment. She's very, very talented.
R: Agreed, Jessica Mitchell. The voice that comes out of her is amazing. She's so powerful. She captivates people . . . you can't not state at her.
F: Out of those nominees, it's Jessica Mitchell. She got to be on Johnny Reid's tour this year, and she just kept blowing people away. She's really hustling and working, and she's just so strong.
Rising Star
D: I'm going with Eric Ethridge for this one. He's a local guy, and I'm rooting for the local guy.
R: Eric has been doing really well this year.
F: Andrew Hyatt is the vastly most successful one so far. He's had a national hit single, and now is the time for him to win this one.
Fan's Choice
D: James Barker Band won it last year, and I think it was a bit of a surprise, but this year I wouldn't be surprised at all. The music is just so good. They just had the Game On tour and were just everywhere.
R: Again, I think it's going to be James Barker Band.
F: James Barker Band's live performances are just amazing. They're enjoying some American success now and they're only going to get bigger.

The CMAOntario festivities will take over London from June 1-3, including an all-star charity softball challenge at Labatt Park, New Faces showcase, awards show and more.
For the full schedule, visit www.cmaontario.ca, or check out centennialhall.london.ca to pick up tickets.