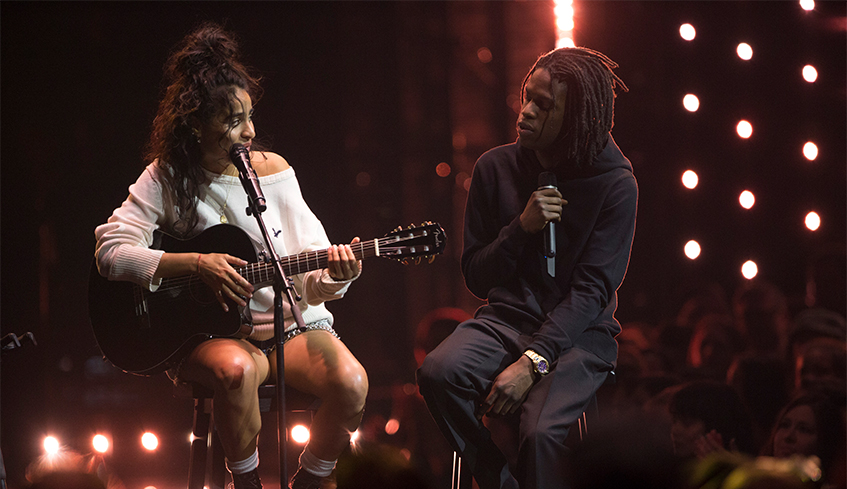 By Whitney South, Best of London. 03.08.19
Make no mistake, come next week the JUNOs will be the hottest ticket in town.
But more than just a celebration of the best in Canadian music, the festivities will also pay homage to the visual arts, as several unique exhibits take over Museum London until Sunday, March 31.
The exhibition, which showcases everything from photography and illustration to fine art works by noted JUNO winners, as well as a display offering a look at life as a woman in the music industry, has been hailed as the perfect complement to the week's wealth of musical activities.
And according to Curator of Regional History, Amber Lloydlangston, the feature has been a welcome addition to the museum's hallowed halls.
"The nostalgia factor for one is really wonderful, especially considering some of the photographs date back to the earliest JUNOs," she explained. "To get the chance to see some of your favourite artists back in the day, really helps you appreciate the extent of Canadian music and the number of artists that Canada has produced is really quite amazing."
The overall exhibition is made up of four parts:
Juno Photography Exhibit — A stunning retrospective photography exhibition showcasing the past 40+ years of Canadian music and the JUNO Awards; never before seen photos taken by Canada's foremost rock and roll photographers including Barry Roden, Bruce Cole, Grant Martin, Tom Sandler, George Pimentel, Alex Urosevic, and Ryan Bolton along with photographers from iPhoto Inc.
Art Is Art — Highlighting the synergy between visual art and music by showcasing the visual art practices of prominent Canadian recording artists. Commissioned by the Canadian Academy of Recording Arts and Sciences (CARAS) in 2017, the exhibition encourages its participants to explore the extensive manifestations of artistic energy. Whether crafting a song or painting a portrait, the creative core is similar. Art is Art, and this collection celebrates the creative connection between these two disciplinary fields.
Polaris Music Prize Posters, displaying a collection of the commissioned poster that celebrated each winner of the annual Canadian award, including odes to Feist, Arkells, Leonard Cohen and Joni Mitchell.
Women to the Front — Paying respect to voices that are often missing from the story of the Canadian music industry. The influence of Canadian women in music is indisputable as they continue to dominate the charts, break records, and innovate.
"With Women to the Front, they're trying to highlight the inequalities that women artists experience in the music world even now. So, they've recreated a concert area and they've recreated a green room," said Lloydlangston. "It's meant to be an immersive environment that gives people an opportunity to think about these things."
In addition, visitors are encouraged to sit in on conversations organizers have had with folks from the highest levels in the industry to grassroots leaders across the country at four listening stations peppered around the room.
Meanwhile in the Art Is Art room, fans can get a peek at some of their favourite artists' fine art skills, including works from Lights, Kevin Hearn of Barenaked Ladies, Serena Ryder, Bryan Adams, Leonard Cohen and Buffy St. Marie.
While some pieces may be seen as a little unusual, Lloydlangston maintains while there are certainly some extraordinary and unexpected offerings, many can be seen as being totally in character.
"I think it clearly demonstrates is that creative people are often creative in more than one way — musicians can absolutely be authors and artists," she said, citing Hearn's colourful drawings as a personal favourite. "They're are quite hilarious. It appears as though when he has some time on his hands he doodles, and he knows exactly how to play off colour to frame things brilliantly. I think they're brilliant and fun and I like that."
The JUNO Photography Exhibit, Art Is Art, Polaris Prize Posters and Women to the Front all run throughout the JUNOs and on until Sunday, March 31.
For more information, or for museum hours, visit www.museumlondon.ca.