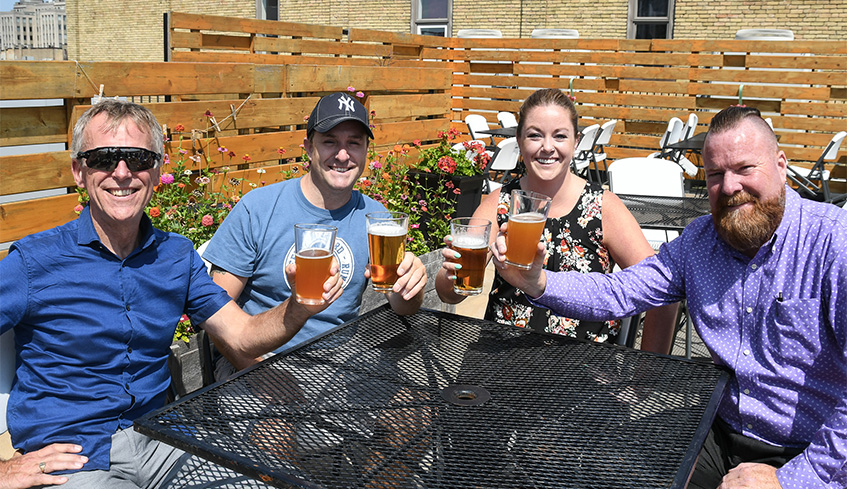 By Whitney South, Best of London. 09.26.18
It may be the first days of fall, but that doesn't mean it's time to pack up the beer cooler just yet.
For the first time, on Saturday, Sept. 29, Londoners will get their chance to sample an abundance of world-class suds, brought to town by the first stop on the Ontario Beer Tour.
Put together by the crew behind The Great Canadian Caesarfest, the event is being hailed as a passport to the finest, carefully crafted, small batch brews the province has to offer, and is a one-of-a-kind chance to discover artisan beer from across Ontario in one location, all in one day.
"We wanted to give people the opportunity to sample some of the approximately 266 smaller breweries in the province," said organizer Scott Bollert of Bollert Entertainment. "We really feel the current beer and barbeque shows that are out there are not geared to the experience as much as buy-a-booth, sell a beer."
The idea is to invite a bunch of breweries into one space, with the intention of not only giving beer lovers some new tastes to try, but to also connect them one-on-one with the folks behind the scenes.
The Forest City stop will be the first on the docket, before the team heads off to other great destinations across the province, which the intention of creating partnerships in a number of communities. Proceeds from London's event will go to benefit Youth Opportunities Limited and their New Edition Campaign.
Creating a distinct collection of offerings is key, and Bollert explained breweries attached to the Ontario Beer Tour won't be found at most local beer shows.
"We're basically a marketing group who's bringing them along and creating a destination," he said. "It's not so much always about the beer, it's about them as a business and a growing operation. This isn't your typical beverage show."
Currently, the London event has confirmed over 20 breweries including Redline Brewhouse from Barrie, Nickle Brook Brewing Co. from Burlington, and the Wasaga Beach Brewing Company. For those who appreciate the fruitier side of life, the event will also be sampling some of the best world-class ciders, made in Ontario from all-natural ingredients.
Basically, it's all about Ontario beers, Ontario destinations and Ontario breweries — the backwoods and the discovery of it all.
"The Ontario Beer Tour is an experience that people will most likely never have at most beer or beverage shows," said Bollert. "If you're an enthusiast, you're going to try a lot of items that you would never try otherwise, and you'll also learn about a lot of online purchasing and what's available at the LCBO that most people don't even know is there. It's going to be a great time."
The Ontario Beer Tour is a 19+ event, and takes place Saturday, Sept. 29 at 333 Richmond St., London.
Admission is $10 in advance or $15 at the door.
For more information, visit www.ontariobeertour.com.
Photo by Whitney South