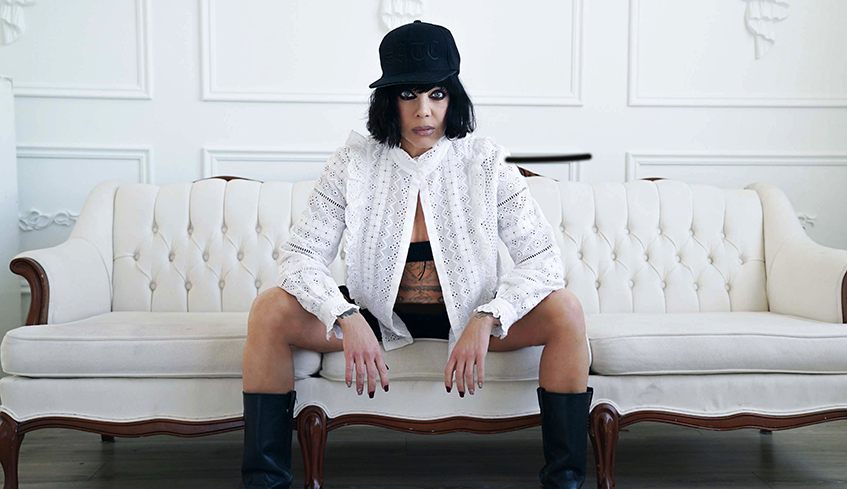 By Whitney South, Best of London. 02.12.20
With fresh music, along with a new book and tour on the horizon, not to mention a growing business venture already in full-swing, Bif Naked is showing no signs of slowing down.
Not that she ever has.
Known not only as a revered international recording artist, but a noted poet and writer, as well as a self-proclaimed troublemaker, nice girl, martial artist, ballerina, and more, Canada's queen of punk rock has always been a forced to be reckoned with.
On Saturday, Feb. 29, she'll bring that trademark tenacity to Aeolian Hall for her Songs & Stories 2020 Tour, alongside Toronto alt/rock artist Delyn Grey.
No stranger to the Forest City, Bif maintains she's pretty pumped to be headed back to London, especially with new tunes — and more — in tow.
In addition to performing songs from the upcoming album Champion, as well as fan favourites from Tango Shoes to I Love Myself Today, Lucky to Daddy's Getting Married, the artist has something else exciting in store.
After all, what are songs without a well-placed few stories?
"Well, I have a brand-new book of poetry coming out this spring, and it's called Razor Blade Chewing Gum," she explained with a laugh, adding she'll be reciting some of the compositions for the Aeolian crowd, possibly much to the chagrin of her husband and guitarist Steve "Snake" Allen. "He'll sit there and complain on stage, while I'm standing there and doing my best to give a slam poet take on some of the more intimate tales."
And then there's the music.
The first single off Champion, a tale of a chaotic and toxic relationship entitled simply Jim, will make its London debut — a track Bif said is about the villain we all have in our lives.
"Basically, the gist is you never love me, Jim, you made a fool of me again and again. And that's kind of how the trajectory of the story goes."
Independence and liberation have always been running themes in the artist's repertoire — taking on and winning against even the toughest of hardships. The new, and aptly named collection, Champion is no different.
In fact, Bif claims writing the entire album alongside Snake and long-time collaborator Doug Fury was nothing short of a transformative experience.
"This was real songwriting and recording, and then all of a sudden we had a record. It was really kind of it's exciting. Jim is very sad, deep song, but ultimately, you know, it's emancipation. So, just like I Love Myself Today or Tango Shoes it's all about overcoming."
While Bif has played close to every venue London has to offer (including a gig at Call the Office in 1990 immortalized in her memoire I, Bificus) Aeolian Hall will be new ground for the artist, who said she can't wait to hit the historic stage.
"I can't wait — it's going to be an exciting time. London has been part of my story for so long, it's always amazing anytime we get to come back."
The Bif Naked: Songs & Stories 2020 Tour lands at Aeolian Hall (795 Dundas St.), with support from Delyn Grey, on Saturday, Feb. 29.
For more information, or for tickets, visit aeolianhall.ca.
Photos by: Coco & Kensington Photography