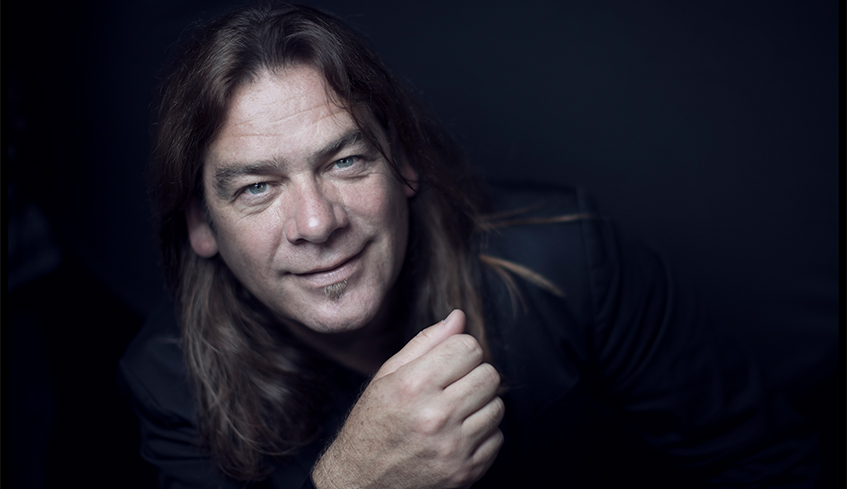 By Whitney South, Best of London. 10.26.18
From his hometown in Newfoundland to a cruise down the Danube, Alan Doyle has been bringing the sights and sounds of Canada's east coast to the world for as long as any of us can remember.
No stranger to the Forest City, he'll be bringing the kitchen party to London once again with a stop at Centennial Hall, Friday, Nov. 2.
"I started going to London years ago with Great Big Sea. We played Western University and Call the Office — there were some wild and crazy nights there," he said with a laugh. "London is a great town. I can't wait."
This time around, Doyle is touring in support of his latest release, A Week at the Warehouse, which was recorded live off the floor with his touring crew, or as he likes to call them, his "beautiful band," with famed Canadian producer Bob Rock at the helm.
"I love this band so much that I wanted to do it with them, and I wanted to do it in a big, old-fashioned studio, the way they used to make records — before my time even," he explained. "We loaded into the warehouse studio on Saturday, and we loaded out the following Sunday. It was an awesome experience."
Billed as a record chock-full of country-tinged, radio-ready tunes that bring with them the flavour of some of Doyle's favourite artists, from John Mellencamp to Rock's own band Payolas, the album was meant to evoke the feeling of a live show, and A Week at the Warehouse does just that.
One of the artist's favourite tracks (though there are many) is Somewhere in a Song, a tune about Doyle's mother and father, and growing up in a little fishing town where they didn't have much, but they had songs.
"Sometimes those things are difficult to write about — those important and personal things," he said. "But I'm very happy with that one."
A Week at the Warehouse boasts 11 tracks all together, including the lead single Summer Summer Night, a ditty Doyle says is the closest thing to an honest-to-God country song he's ever written.
"It's really about me growing up on a beach in Newfoundland, and it became quite country-tinged in a lovely way. So, there I was lingering in the hallways of the Canadian country world," he said, adding thanks to a similar way of storytelling to his own roots, a foray into the genre wasn't completely unexpected. "They're working-man songs, and stories from your own backyard, which are the greatest country music songs. I think that's true with my traditional music as well, they're songs about what's going on right behind you."
Even with a slew of tour dates still on the horizon, taking him from Ontario to the U.S., to the west coast and Europe, Doyle never seems to tire of hitting the road. Fact is, getting to play a concert every night is incentive enough, and while many may tire of the life, the artist maintains his love of the stage has never wavered. Add to that the chance to share his music and culture with people around the world, and he may never slow down.
"We're kind of a nation of our own over here in Newfoundland . . . Vancouver is further away from my house than Prague, Dublin is about the same distance as London, Ontario," he said. "I've may have only lived in one place my whole life, even with all the travelling I've done — but I've never had to leave anything behind to get to where I was going. You can't get luckier than that."
Alan Doyle takes over Centennial Hall (550 Wellington St.) Friday, Nov. 2 at 8 p.m. For more information, or for tickets, visit centennialhall.london.ca.