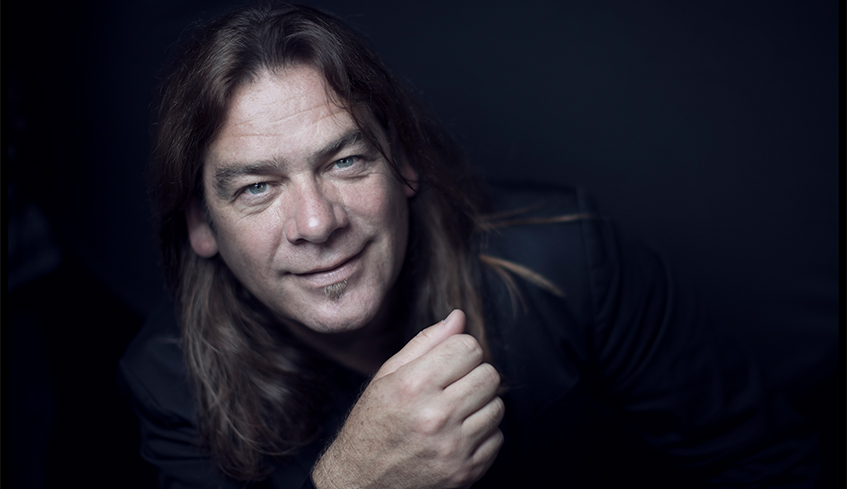 By Whitney South, Best of London. 01.03.19
It's been hailed as the Jewel of JUNO Week, and now the awards' revered Songwriters' Circle has recruited its captain.
The Canadian Academy of Recording Arts and Sciences (CARAS) announced Jan. 3 treasured musician, storyteller and 12-time JUNO Award nominee Alan Doyle will host and perform at the 2019 JUNO Songwriters' Circle, taking place Sunday, March 17 at 12 p.m. at London's Centennial Hall — broadcast live on CBC Radio One, CBC Music and available for live stream via CBCMusic.ca/junos.
The intimate showcase, presented by the Society of Composers, Authors and Music Publishers of Canada (SOCAN) in association with the Canadian Music Publishers Association is an event like no other, and helps demonstrate the powerful role songwriting plays in the music biz.
Those eager for the chance to get the inside scoop on the process, as well as some of their favourite songs, can grab tickets starting Wednesday, Jan. 9, at 10 a.m. ET, with proceeds going to benefit MusiCounts.
For Doyle, who has been touring in support of his latest release A Week at the Warehouse, produced by 2018 JUNO Songwriters' Circle co-host Bob Rock, being tapped to take the reins for such a special event is cause for celebration.
"As an avid storyteller, it's a true honour to host one of JUNO Week's most authentic moments," he said in a JUNO Awards press release. "JUNO Songwriters' Circle connects exemplary artists with rising stars, in an intimate and captivating setting that gives the audience an experience they'll never forget. I'm delighted to be able to do what I love, while helping benefit Canadian youth through MusiCounts."
Fans are encouraged to keep an eye out for more 2019 JUNO Songwriters' Circle announcements in the New Year. And with past performers including everyone from Chantal Kreviazuk to Daniel Caesar, Iskwé to Jim Cuddy — clearly, this is an event not to be missed.
The 48th annual JUNO Awards and JUNO Week 2019 will be hosted in London March 11 through March 17, culminating in The JUNO Awards, on Sunday, March 17, at Budweiser Gardens, broadcast live at 8 p.m. ET on CBC, CBC Radio and globally on cbcmusic.ca/junos.
The 2019 JUNO Songwriters' Circle takes over Centennial Hall Sunday, March 17 at 12 p.m. Tickets start at $49.50 (plus taxes and service fees) and go on sale Wednesday, Jan. 9, at 10 a.m. ET and can be purchased at www.centennialhall.london.ca, by phone at 519-672-1967, 519-672-1968 (toll-free 1-888-999-8980) or in person at the Centennial Hall Box Office 550 Wellington St. Proceeds from tickets to the JUNO Songwriters' Circle will benefit MusiCounts — Canada's music education charity associated with the JUNOS — MusiCounts believes that all children and youth should have access to music programs through their schools and communities.
For more information on the 2019 JUNO Awards in London, Ont., visit junoawards.ca.