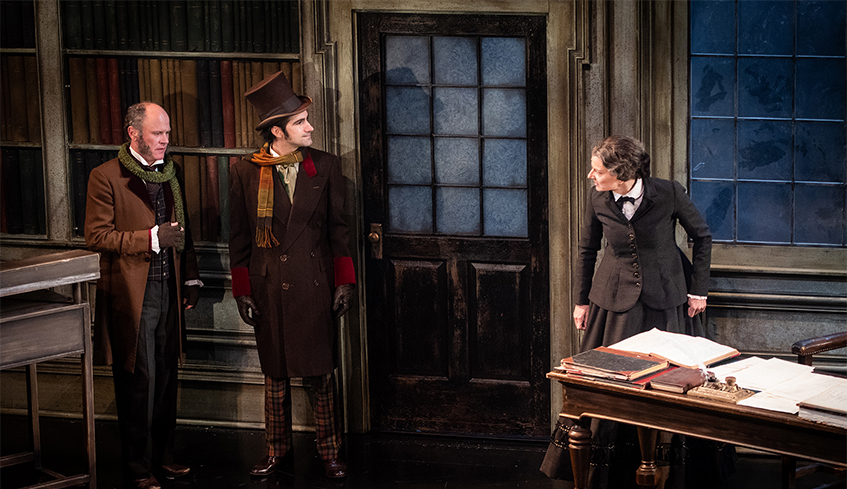 By Whitney South, Best of London. 12.06.18
It's a story we've all heard a million times — but this time, it comes with a twist.
From now until Sunday, Dec. 23, The Grand Theatre will once again welcome A Christmas Carol to the stage, complete with an epic ensemble, incredible music, and a genre-flipping take on its classic curmudgeon.
This time around, it's Jan Alexandra Smith (who previous patrons may recognize from her roles in Timothy Findley's The Wars, and Catalyst Theatre's Vigilante) who will take on the complexities of Ebenezer Scrooge — a cold-hearted miser with no time or patience for the Christmas spirit.
And while some may question the casting change, for director Megan Watson, the decision was more about performance than publicity.
"Really, it came from a lot of discussions between myself and (artistic director) Dennis Garnhum about what is most beautiful about this play and this classic story, and we kept wrestling with what our best option was," she recalled. "It kept coming back to powerful and theatrical performances, and Jan's name just kept coming up."
Then came the big question — Could they cast a woman? And what would it fundamentally change about the story? After combing through the pages, the pair noticed, it didn't change much.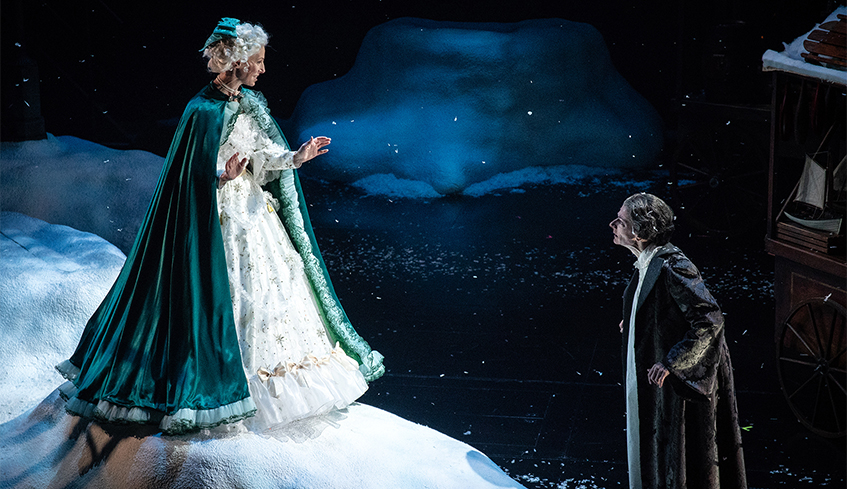 "Ultimately, it just created this new lens to see it all through," Watson explained. "So, what I love about diverse casting, or bending the casting choice in theatre is that it allows our audience to see themselves slightly differently — to be reflected back differently than what the traditional story usually holds."
It's a story that has captivated audiences for generations, revolving around Scrooge's transformation at the hands of ghostly spirits from Christmas past, present, and future. Adapted by Garnhum, The Grand's spectacle debuted last season to sold-out houses, while the lead role has been hailed as both one of the most famous characters created by Victorian writer Charles Dickens and one of the most famous in English literature.
For Smith, getting the chance to step into one of the roles she has envied over the years is nothing short of magical.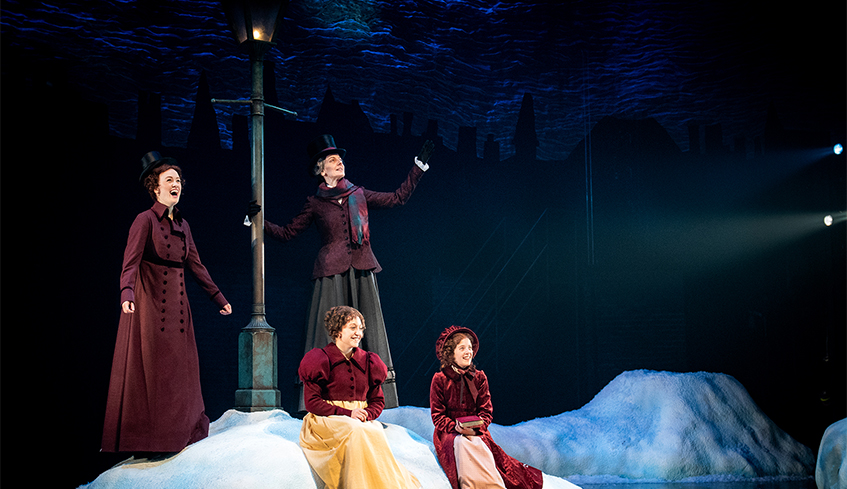 "It's not a role I'd ever get to play, but it's one I wished I could play — and Dennis Garnhum and Megan Watson made my wish come true," she said. "And I didn't even need to tell them, I just had to tell the universe and kaboom."
Growing up, Smith had watched Alastair Sim as Scrooge every year, ever since she was just seven-years-old, right up until present day. So, even after taking in The Grand's production last year, Smith had yearned for a chance at the lead.
"Benedict (Campbell) opened his mouth and he started speaking the Charles Dickens pros and I just thought, man I love this text so much. It's been such a part of my life," she said. "Those words are so yummy and so delicious. As a classically-trained actor . . . I respond to those pros with a lot of appreciation. Being invited to do it is just a dream come true."
Smith maintained while the character of Scrooge is indeed iconic, it's not because it's a man, but an angry, mean, bitter, shutdown person, and frankly, men don't have the monopoly on that kind of personality.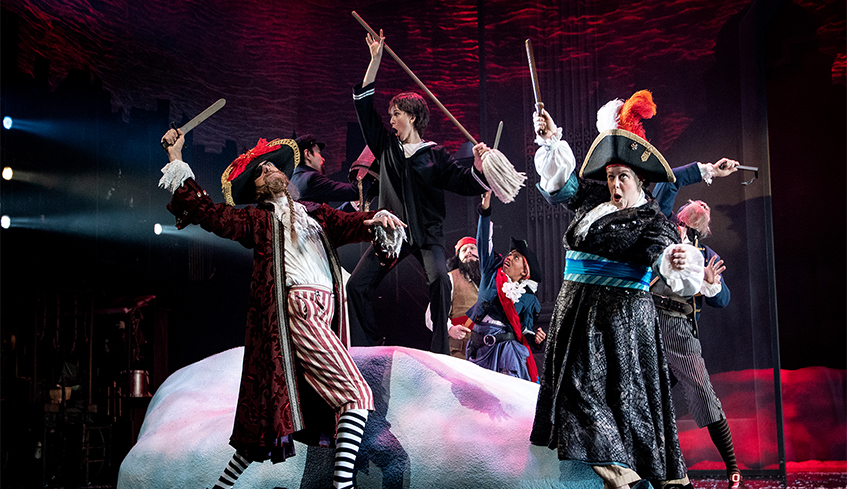 "I am all of those things on stage — I just happen to be doing it in a skirt," she said, adding how amazing it is to know the current generation is getting to grow up with different models and ideas about powerful people, whether they're women or men. "Gender doesn't matter — we all have that potential to be powerful and successful and be anything we want to be."
The Grand Theatre's production of A Christmas Carol hit the Spriet Stage now until Sunday, Dec. 23.
Those arriving early to the performance can enjoy eggnog and cookies at Humbugs – Purveyors of Sweets & Sips, and visitors are encouraged to explore the Victorian market located in the Poster Lounge where they can discover handmade and heartfelt holiday gift ideas from local not-for-profit vendors and theatre artisans.
Tickets range from $29.95 to $86 and are available at www.thegrandtheatre.com, by phone at 519-672-8800, or at the box office at 471 Richmond St. Prices include HST and are subject to change.
Photos by Whitney South