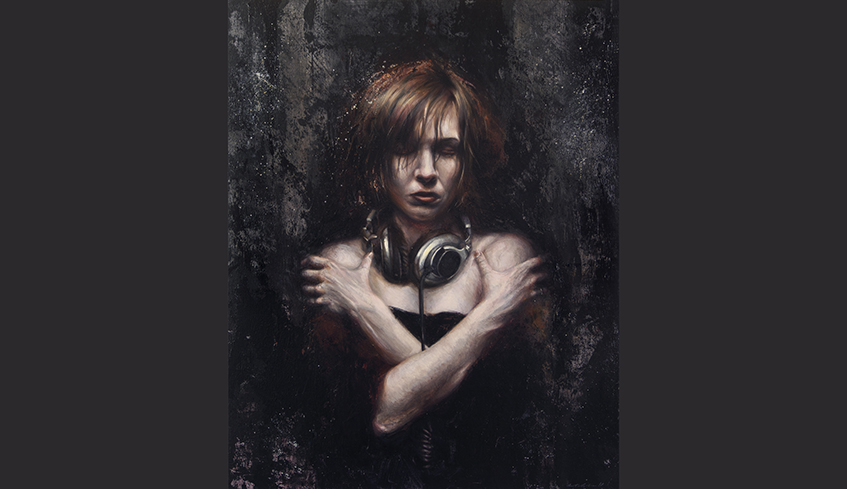 By Whitney South, Best of London. 01.06.20
For those eager for a peek at what Westland Gallery has on tap for 2020, the Gallery Group Show is ready and waiting.
This year's exhibition, taking over the space until Jan. 25, features works by London's own Catherine Morrisey, Erica Dornbusch, Donna Andreychuk, Greg Benz, Johnnene Maddison, Paul Lambert, Rick Sturgeon and Carol Finkbeiner Thomas, along with artists from other cities across the province, including Sheila Davis, Lisa Johnson, Denise Antaya, Andrew Sookrah, Brent Schreiber, Carlos Delgado, Dana Cowie, Gordon Harrison and Jeanette Obbink.
The annual offering brings together recent paintings, drawings and sculptures by area artists who will be exhibiting and showing at the gallery throughout the year.
According to Westland's Associate Director Danielle Hoevenaars, the artwork covers a range of styles and genres, including abstraction, realism, landscape and figurative.
"Some of the involved artists are exhibiting new styles, and exciting artistic explorations," she explained. "In addition to his black and white urban scenes, photographer Paul Lambert is showing a series of semi-abstract landscape photographs. Brent Schreiber adds new depth to his high realism figurative work with loose, painterly backdrops and Carlos Delgado's small-scale pen and ink studies are a beautiful contrast to his oversize, dramatic oils."
A few more names that will surely ring a bell include Richard Sturgeon, a largely self-taught artist and dedicated professional sculptor whose work has been exhibited in top level North American exhibitions and competitions. His sculptures are in collections at The Art Institute of Chicago and the Art Gallery of Nova Scotia. In his practice, Sturgeon attempts to break down form into simple elements. He communicates with a calm, confident simplicity ideas about emotion, meditation and our place in the world. Ranging from small hand-held pieces to large-scale installations, Sturgeon's work incorporates steel and stainless steel, copper, stone, bronze and wood materials.
Catherine Morrisey came from a family of artists, and after her training at York University, spent decades looking, observing and contemplating. Her works are indicative of someone who recognizes the direct connection between what one sees and how the application of paint emphasizes and accentuates what is actually going on in the landscape. What is actually going on is the interaction of all kinds of elements, living and non-living, in an endless cycle of exchange. In many of her works trees come alive as they swoop down to the water's edge agitated by the wind signaling change.
Carol Finkbeiner Thomas is primarily an oil painter whose subjects include landscape, floral and figurative work. Colour, texture and mood play important roles in her works which have been described as evocative and deeply atmospheric. Paintings begin with a loose, freehand drawing, and progress to the building up of the surface of the canvas using brushes, palette knives and a variety of traditional and non-traditional methods — she'll be showcasing both painting and pottery in the show.
All in all, Hoevenaars maintains the Westland Gallery Artists Group Exhibition is surely a wonderful start to what promises to be an impressive range of offerings throughout 2020.
"We are excited to start off this new year, and new decade, with a beautiful and diverse collection of work by so many incredible artists."
The Westland Gallery Artists Group Exhibition 2020 runs now until Saturday, Jan. 25 at Westland Gallery (156 Wortley Rd.)
For more information, or for gallery hours, visit www.westlandgallery.ca.
Background photo: Andrew Sookrah
Main photo: Brent Schreiber